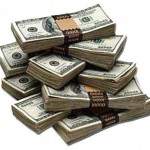 When you enroll in our course you will have to pay an Arizona state fee, a state surcharge, and a court fee. Because we receive these funds and send them to their respective governmental institutions, we cannot offer refunds in certain circumstances and can only offer incomplete refunds in others.
Students who enroll, begin, and satisfactorily complete the course are not eligible for refunds.
Students who enroll, begin, but cannot satisfactorily complete the course for any reason (failing final exam, exceeding max. time limit, missing arraignment date, etc.) may only have their COURT FEE refunded to them. The COURSE FEE will not be refunded. The STATE FEE and STATE SURCHARGE cannot be refunded but can be used as a credit towards their future enrollment in another defensive driving course.
Students who enroll but do not begin the course are eligible for a complete refund.