Please note that your enrollment in this course is contingent upon your ability to satisfy the eligibility requirements established by the Arizona Supreme Court.
Specifically: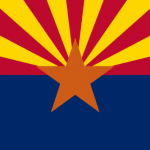 You must have been cited for an offense that is eligible for diversion by taking a defensive driving course.
You are not eligible to enroll in this course if you have enrolled in a defensive driving course within the past 12 months.
You are not eligible to enroll in this course if you have committed a civil or criminal traffic violation resulting in death or serious physical injury, unless the court has ordered you to do so in addition to another sentence imposed by the court on an adjudication or admission of the traffic violation.
For rules regarding eligibility, click here: https://arizonatrafficsafety.org/eligibility/
Please note that no refunds will be issued in the event that you begin but fail to complete the online course or if you fail to achieve a passing score on the course examinations.
Please also note, registrations are not processed during weekends or on major holidays, and will be processed on the following business day.